Martha Knieriem, Director
August 10, 2024 – August 25, 2024
Each year 70 middle school age musicians take part in our two week long Junior Session. Directed by Marty Knieriem, our dedicated faculty of professional musicians works to match students with chamber groups and orchestral repertoire that challenge and delight them. Every piece our young artists study and rehearse culminates in public performances which happen weekly on Saturdays and Sundays.
Each student receives at least one private lesson per week, but often teachers meet more frequently with students to review their progress, help them prepare the week's repertoire, and encourage productive practice habits. The faculty reside on campus during the sessions and everyone shares delicious, home-cooked meals together.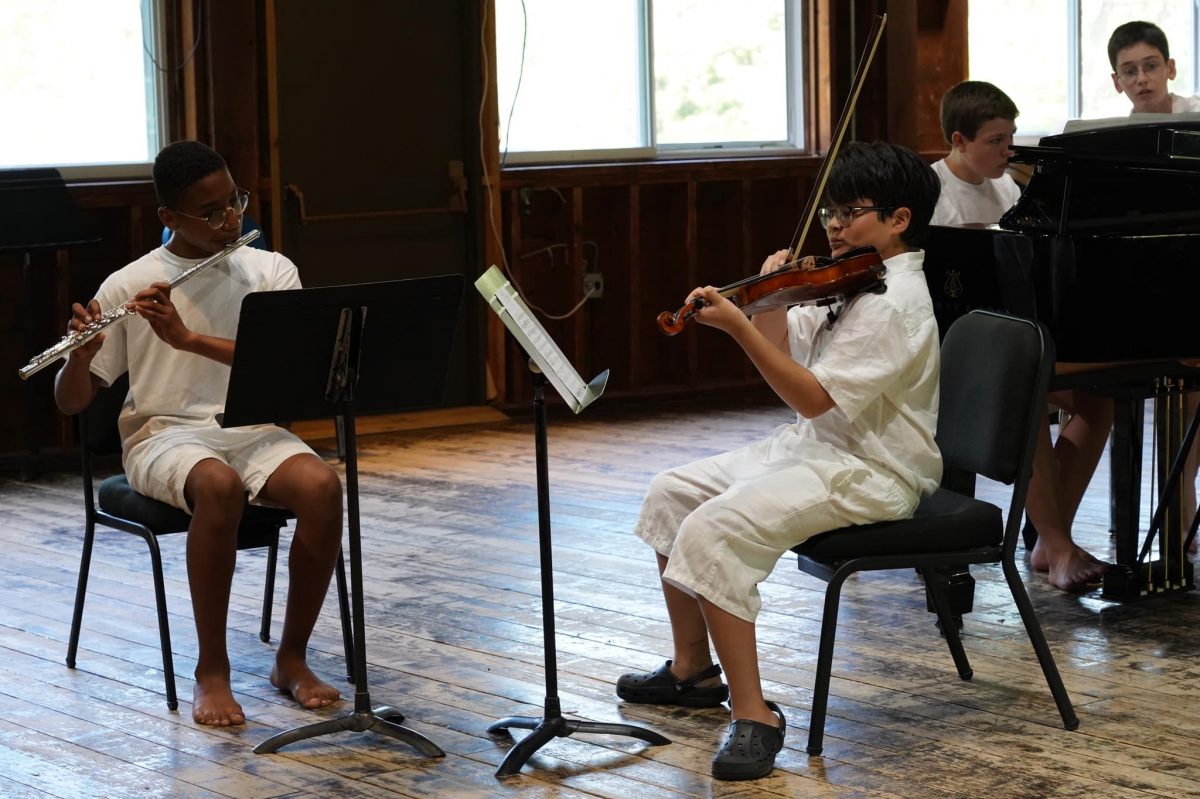 Eligibility
Junior Session is available to students currently enrolled in the 4th, 5th, 6th, 7th, or 8th grade. Students are required to attend both weeks of the program.
Instrumentation
We accept students within the following instrument families:
Orchestral Strings (violin, viola, cello, bass)
Orchestral Winds (flute, oboe, clarinet, bassoon)
Orchestral Brass (horn, trumpet, trombone, tuba)
Piano
Tuition & Financial Aid
Our all-inclusive tuition for summer 2024 is $3,600.
All tuition payments are non-refundable, except in the event of a forced cancellation.
Financial aid is available to qualified students who demonstrate need. If you have questions about financial aid, we encourage you to submit an application and contact our office.
Applying to Junior Session
Eligible students can apply online starting December 1st. We'll continue to accept applications until each studio has been filled.
As part of the application, all students should prepare 5-10 minutes worth of music that is representative of their playing ability.
Our Apply page provides submission and scheduling information, as well as an FAQ section for applications, parents, and teachers.
Kinhaven Music School does not discriminate on the basis of race, color, religion, ancestry, national origin, sex, sexual orientation, gender identity, place of birth, or age or against a qualified disabled individual, in its admissions, financial aid, education programs, activities or employment policies.
Learn More
Contact us at or (413) 584-3182