Kinhaven is located in the center of the Southern Vermont region, in the Green Mountains, just outside the town of Weston, Vermont (population 538 in 2020). Situated on a 31-acre former New England dairy farm, the campus is dotted with practice cabins, a concert hall, a rehearsal building, a dining facility, a converted barn with piano and teaching studios, and student and faculty housing.
Concert Hall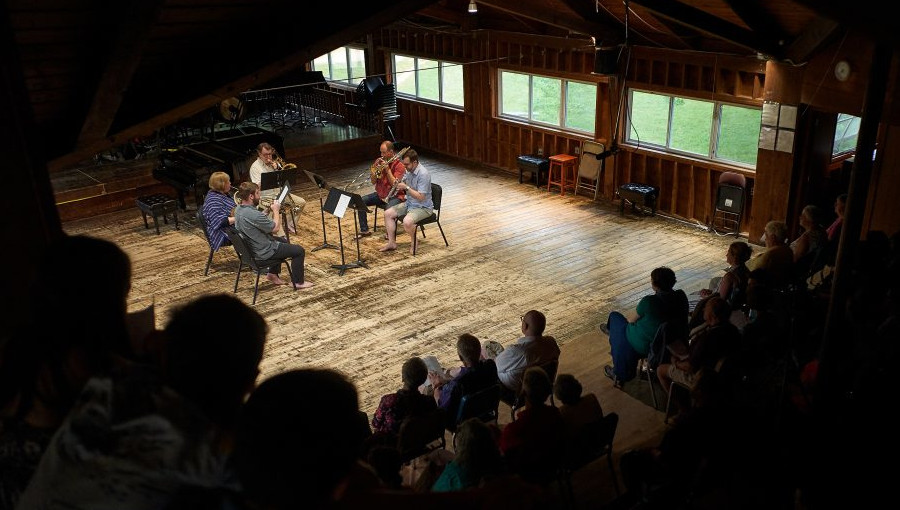 With seating for more than 200, the Concert Hall showcases student and faculty performances during several public concerts each week. Nightly orchestra rehearsals, daily choral rehearsals, and weekly folk dancing also take place in this inviting building. The Concert Hall houses a Steinway B piano carefully selected by Kinhaven's piano faculty members at the Steinway factory in 2019.
Rehearsal Studios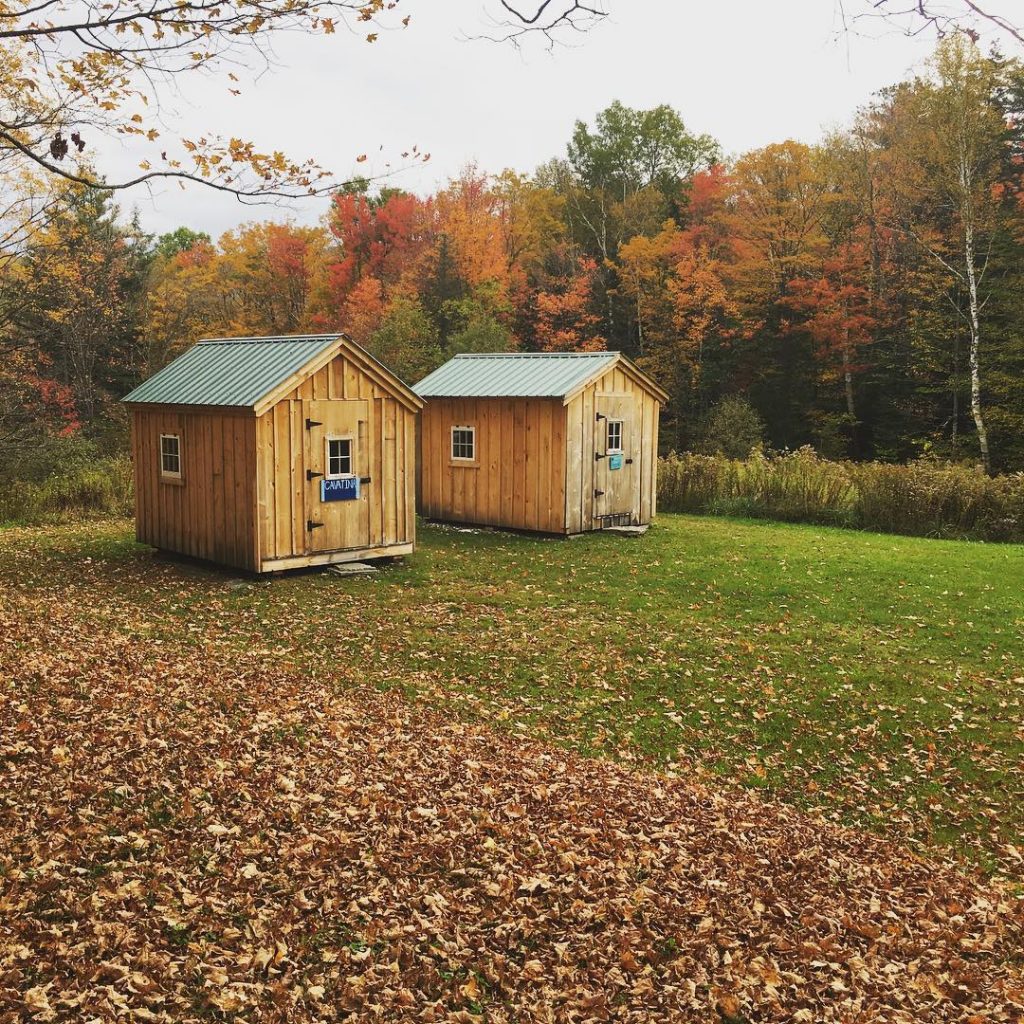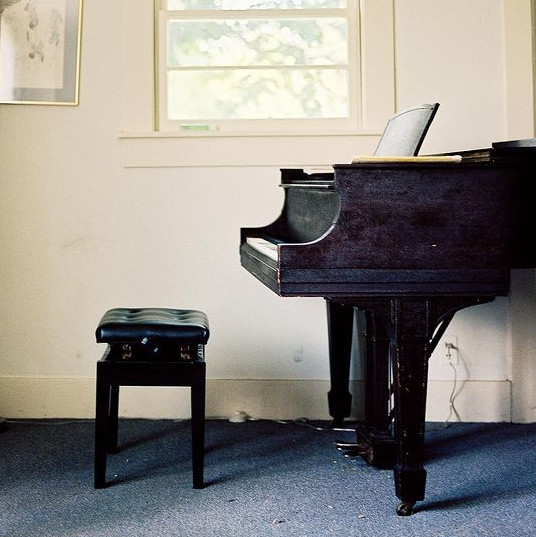 Practice cabins dot the landscape of Kinhaven's campus. Our grand pianos, including many Steinways, are continually upgraded and restored. A very large rehearsal building called Crescendo is reserved for brass players and larger ensembles. Students also enjoy rehearsing outside when the weather is nice. An extensive music library, for all combinations of instruments and containing works from the classical to contemporary eras, is available to support student rehearsals.
Accommodations

Camp and and workshop participants stay in spacious, recently built cabins with nearby communal bathrooms. For the Junior and Senior sessions, four to eight students share a room with a counselor living in the adjacent room. For the Chamber Music and Piano workshops, accommodations for private or shared spaces are available depending on the participant's preference. It's not unusual to hear frogs from the nearby river singing on a clear summer night.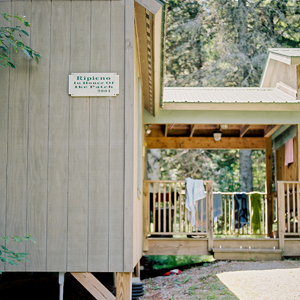 Dining Facilities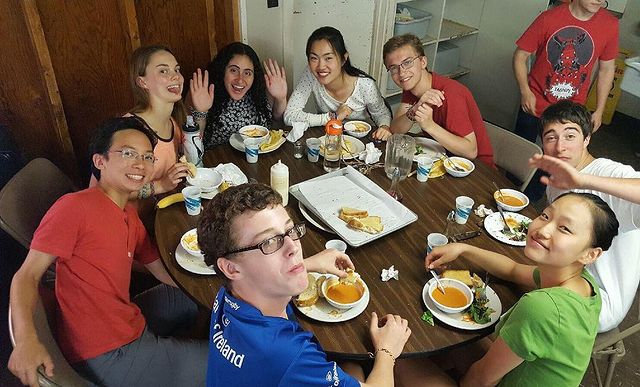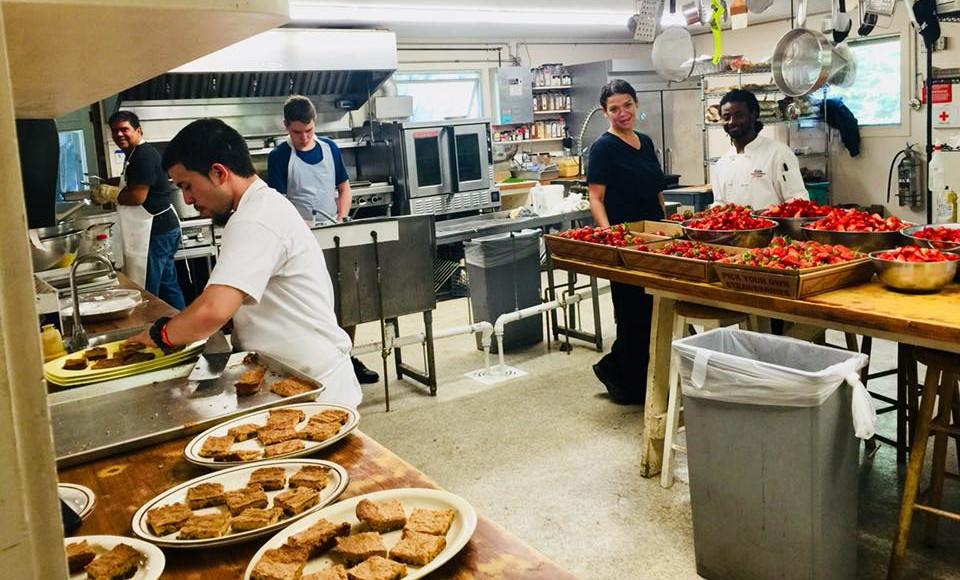 The Kinhaven kitchen is famous for its delicious homemade food – fresh, nutritious and locally sourced. Breads and breakfast coffee cakes are baked daily. Lasagna, pizza, quiches, soups, pesto, burritos, and desserts are all made from scratch by our dedicated cooks, with dishes always available for our vegetarian population and students with dietary restrictions. Mealtimes are for more than good eating; they are the focal point of socializing and communication within the Kinhaven community.
Health Center and Main House Common Room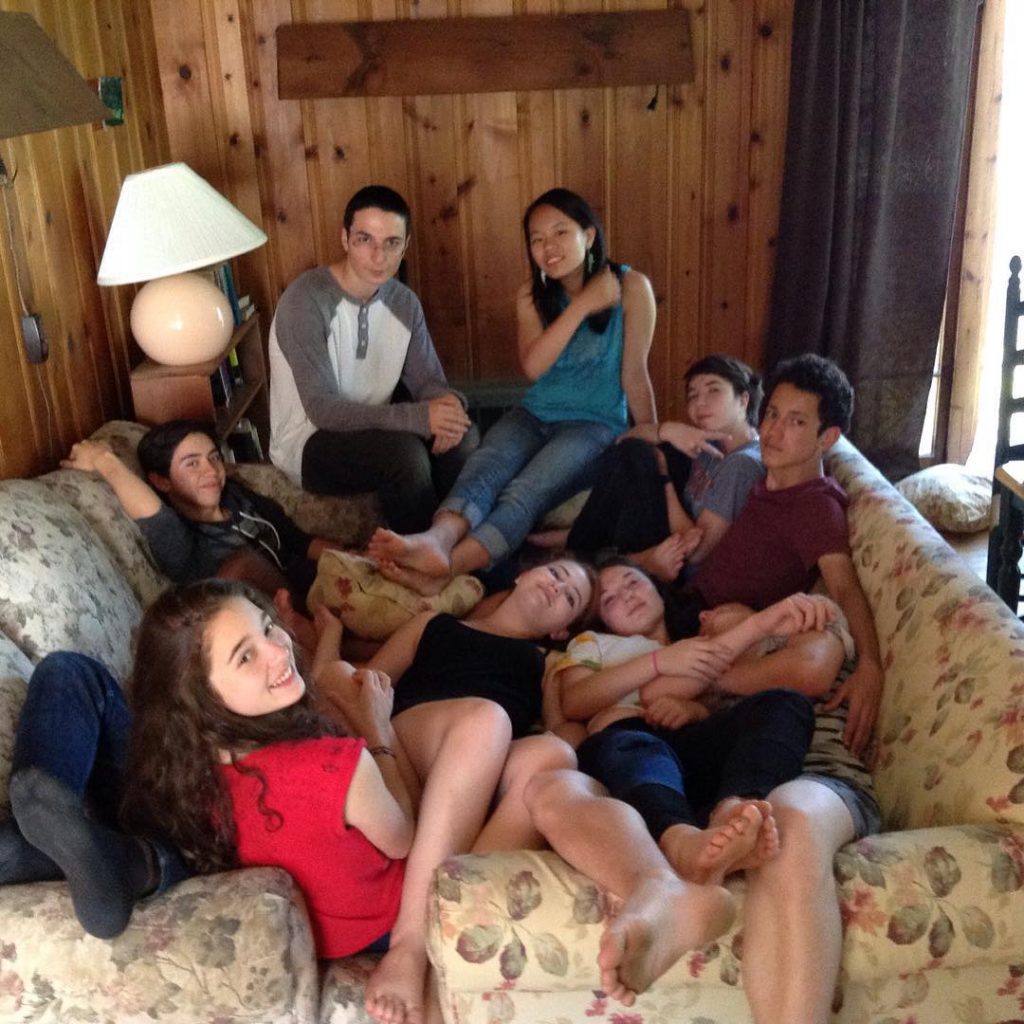 The Common Room, which serves as a student lounge, has a fireplace, games, puzzles, books, and comfortable couches for relaxation.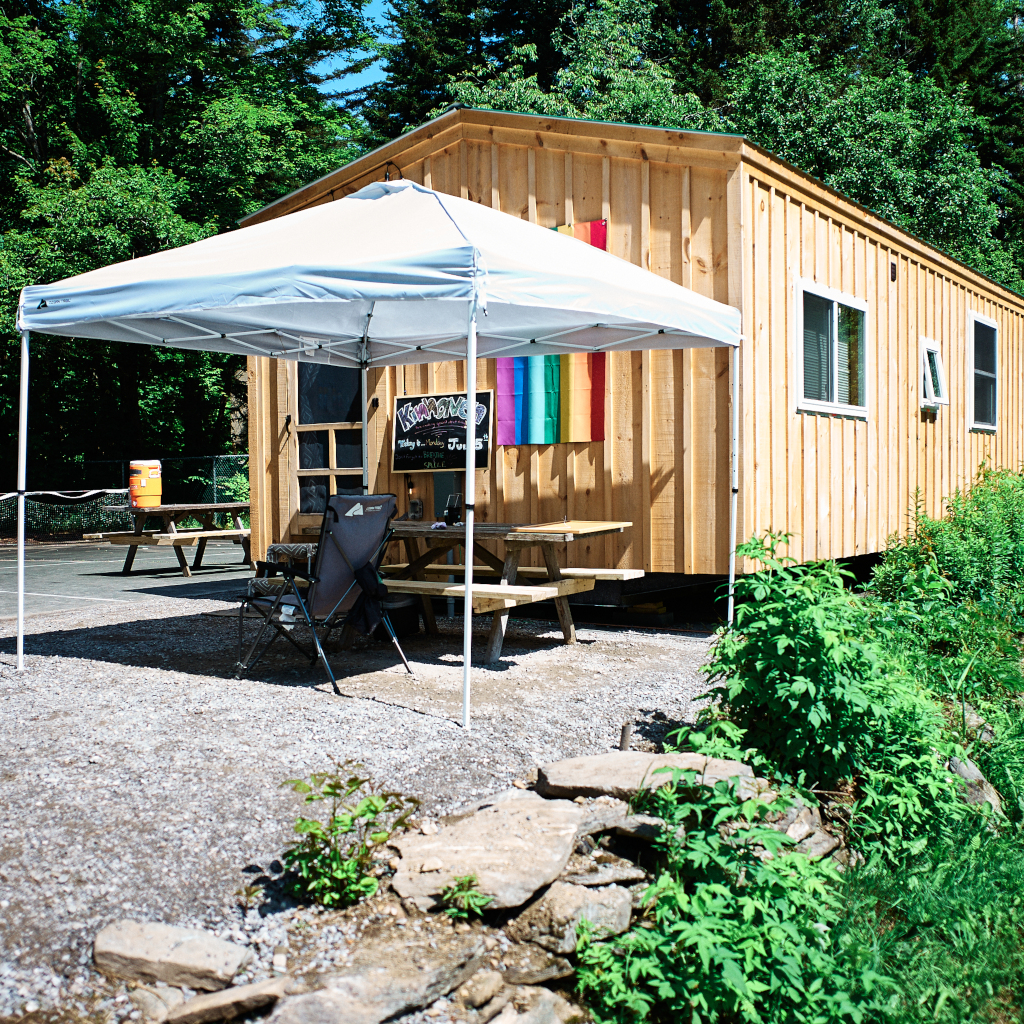 Kinhaven has a well-equipped health center, with a nurse on staff, which is available 24 hours a day.
Recreation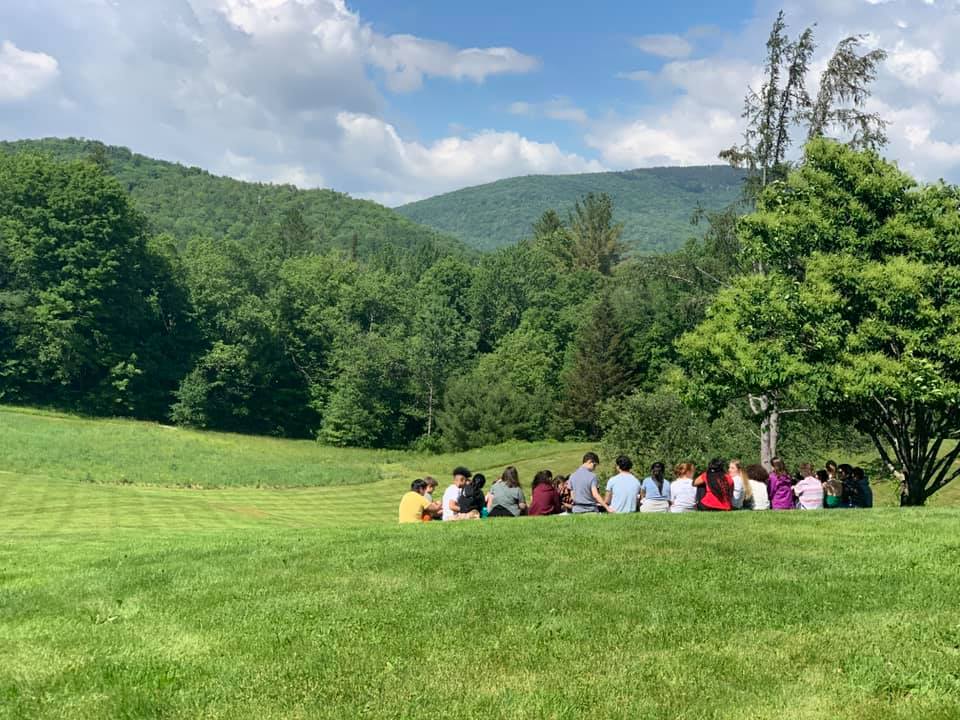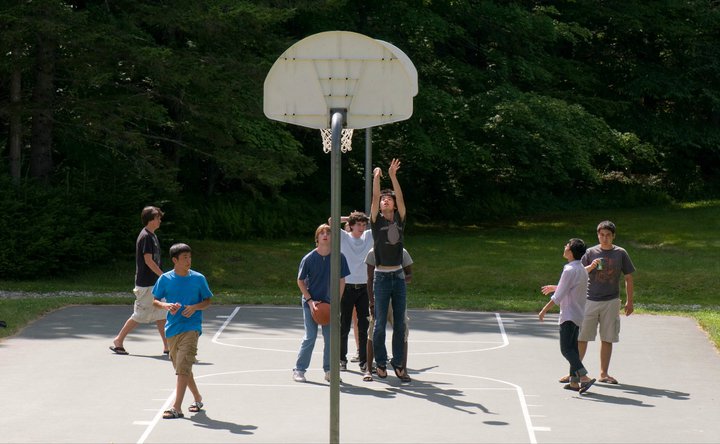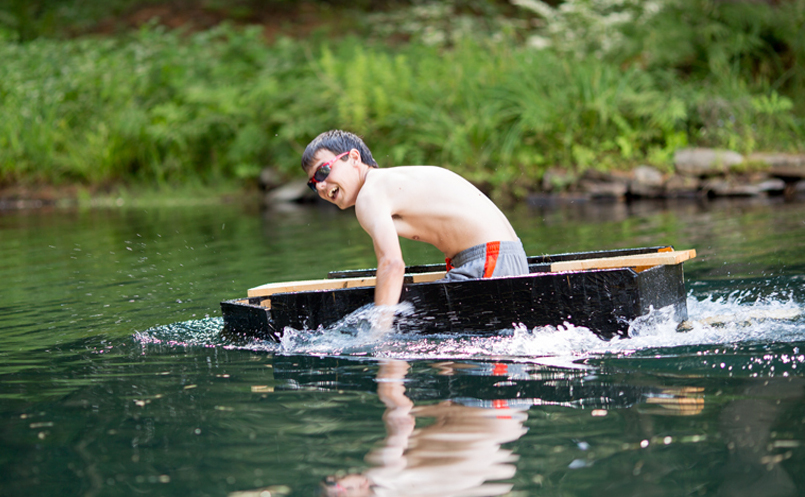 Our comprehensive afternoon program has something for everyone. The beautiful swimming pond, volleyball court, soccer field, basketball court, tennis court, and ping-pong tables are available to everyone. The art house has a fully equipped pottery studio for beginner and experienced ceramists alike. The afternoon can be yours to read, practice, play chess or cards, compose, or indulge in a favorite Kinhaven pastime, "hill-sitting."