Kinhaven's supporters contribute in innumerable ways to the transformational experience we offer to young musicians. They sustain our scholarship programs, improve our equipment and facilities, volunteer their service on the board, and ensure our long-term financial health through contributions to the endowment. This support makes a big difference to the young musicians we serve in their personal and professional development.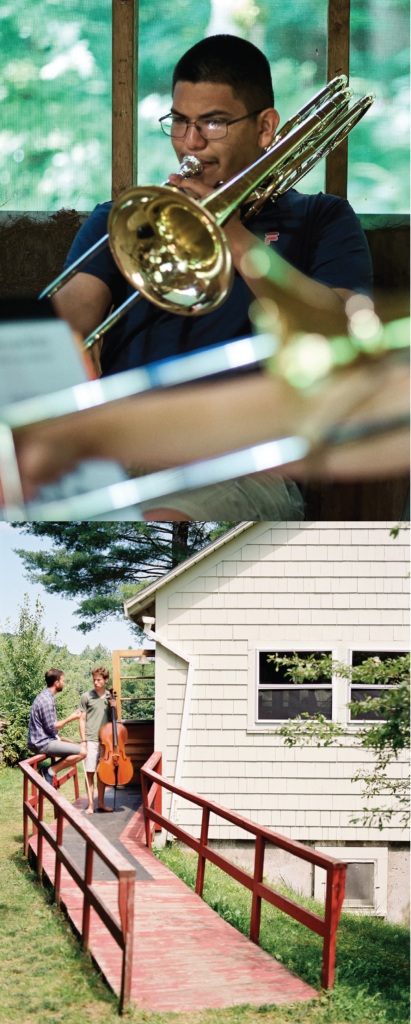 DEVELOPING PEOPLE THROUGH MUSIC
In 1952, Kinhaven founders David and Dorothy Dushkin laid out
their vision for a place where "children of similar musical interests, removed from the compromises and conflicts undermining their gifts, can actually live with music and greatly profit thereby." Nearly 75 years later, their singular vision endures through intensive classical music programs that offer young musicians opportunities to focus on high-level performance in a distinctly nurturing, non-competitive and collaborative environment. Our alumni share many stories of the artistic and personal transformation they experienced at Kinhaven, and how the experience has helped them become lifelong ambassadors for the arts and leaders for social change.
THE OPPORTUNITY
Supporting our shared vision: By partnering with us, you'll support our clear vision of growing people through classical music, removing financial barriers to participation, developing innovative programs, and ensuring our facilities are well maintained. More importantly, you'll be helping to broaden and diversify the Kinhaven community and sustain a legacy and impact that few music camps can claim.
Improving our programs: Your partnership helps ensure that we steadfastly maintain the Dushkins' vision, while reaching more students of more diverse age groups with a wider variety of program options.
Improving our accessibility: Your partnership is paramount in keeping our programs accessible to all qualified students, with financial aid earmarked for increasing the diversity of our student body, faculty and staff, and musical repertoire.
Improving our facilities: Your partnership will help complete major renovations to practice, performance, and living spaces, including vital improvements to our concert hall.
OUR PROMISE
We know there are many choices of how to contribute. That's why we will work with you to identify giving choices that match our shared interests. Because we cherish these relationships, we will work with you to craft a detailed statement specifying how your gift will be used and the intended results. Here's what you can expect:
• A dedicated relationship: Personal attention from the executive director or board trustee dedicated to helping you design and manage your gift.
• Transparency: Reports and milestone notifications to capture your impact and legacy.
• Recognition: Flexible options to recognize your gift.
• Choice: Clearly articulated needs to help us identify common interests.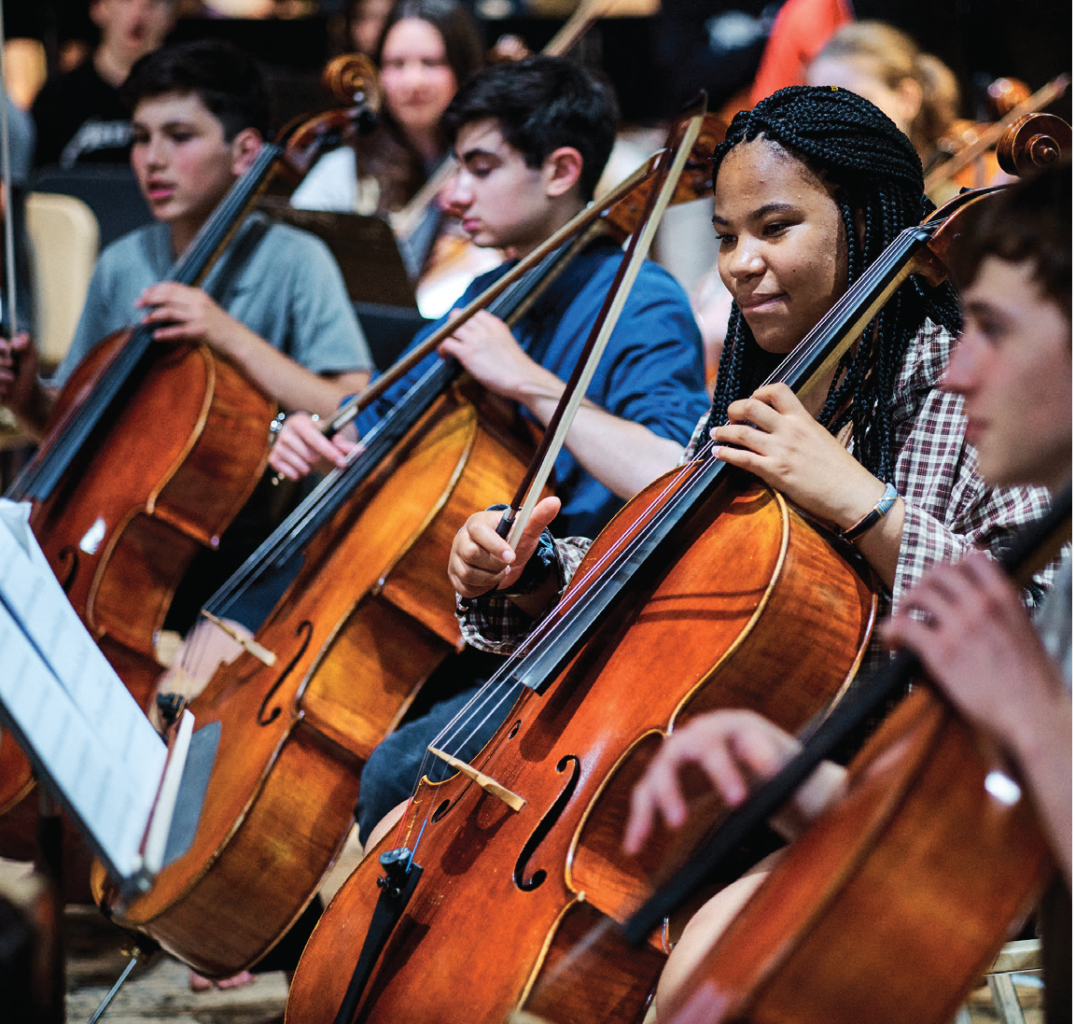 PARTNER WITH KINHAVEN
Please consider partnering – or renewing your partnership – with Kinhaven to ensure that our shared dream endures. To begin crafting your gift, contact our leadership, and expect an executive director
or trustee to respond promptly.
To discuss partnering with Kinhaven, call 973.378.5854 or send email to admin@kinhaven.org.
RECLAIM YOUR PASSION FOR THE ARTS
When you partner with Kinhaven, you'll experience the joy of achieving your legacy goals, becoming a key contributor to a unique program, and effecting real change where it matters the most.
Let's develop people through music!
*Kinhaven Music School (EIN 03-0214324) is a 501 (c) (3) organization. Gifts are tax deductible to the fullest extent allowed by law.