Kinhaven has an experienced and dedicated, world-class music faculty, many having taught at Kinhaven for 20 years or longer. We choose teachers as much for their sensitivity to students as for their professional excellence. When not at camp, most of our faculty members teach in universities and colleges or concertize in world-renowned chamber ensembles and professional orchestras. All are graduates of major conservatories and are active performers and teachers. When not fulfilling their professional duties at camp, they might be on your softball team or join you on the "sitting-hill." Most students find their teachers are more than teachers; they are also friends, companions, and mentors. Kinhaven's faculty perform weekly at concerts that are open to the public.
Senior Session
Senior Session Directors: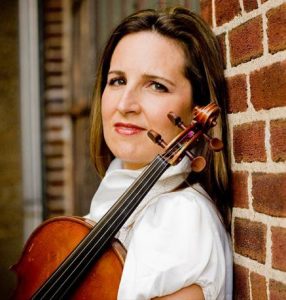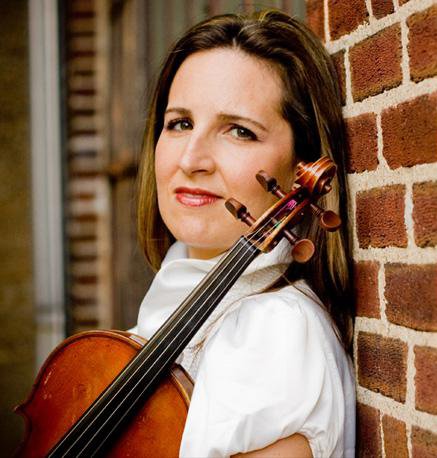 Described by Strad Magazine as "Particularly impressive for her surpassing degree of imagination and vibrant sound," violinist Deborah Buck has built a strong musical career as chamber musician, concertmaster, soloist, professor, and artistic leader. For seventeen years, Ms. Buck enjoyed concertizing, commissioning, and recording works by many of America's most celebrated composers as a member of the Lark Quartet. In 2019, Ms. Buck was awarded a Music Faculty Incentive Research Grant by the SUNY Purchase College Conservatory that facilitated two commissions: one for solo violin by John Harbison called DeBut, and another for violin and piano called Fantasia on Beethoven's Spring Sonata by Bruce Adolphe. Ms. Buck has held the position of Assistant Professor of Violin and Head of Chamber Music at SUNY Purchase College Conservatory of Music since 2013. Since 2017, Ms. Buck has led the Stamford Symphony (CT) as its Acting Concertmaster; she was the tenured Concertmaster of the Brooklyn Philharmonic from 2008-2013. Ms. Buck is the Co-Executive Director of the Kinhaven Music School in Vermont. She graduated from the Juilliard School as a student of Dorothy DeLay and earned a Master's Degree from the University of Southern California where she studied with Robert Lipsett. Ms. Buck performs on a violin by Vincenzo Postiglione, graciously on loan by the family of Ray and Marcia Corwin.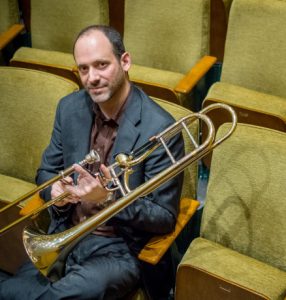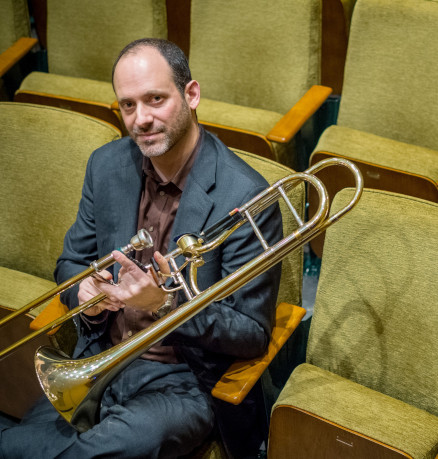 A GRAMMY nominated music educator, Anthony Mazzocchi began studying trombone at the age of eight. While receiving Bachelors and Masters degrees from the Manhattan School of Music in NYC, he studied with Per Brevig of the Metropolitan Opera Orchestra, Steven Norrell, David Finlayson and Joseph Alessi of the New York Philharmonic. He received the Janet Schenck Award for Outstanding Musicianship from the school in 1997. Mr. Mazzocchi has performed with the Los Angeles Philharmonic, New Jersey Symphony, San Diego Symphony, San Diego Opera, Riverside Symphony, and Key West Symphony. He has performed in various Broadway shows and can be heard on numerous recordings and movie soundtracks including "Mimic" and "Live with the Brian Wilson Orchestra". Mr. Mazzocchi currently serves as Associate Director of the John J. Cali School of Music at Montclair State University in New Jersey, as well as Professor of Trombone. His private students have been accepted to Juilliard, Eastman, Manhattan School of Music, and Mannes College of Music. He is a guest clinician with the New York and New Jersey Youth Symphonies, and a guest conductor for the Brooklyn College Wind Ensemble and various honor bands in the New York area. Mr. Mazzocchi also serves as faculty or as a frequent guest lecturer at The Juilliard School, Manhattan School of Music, Mannes College of Music, and NYU. Mr. Mazzocchi has been a soloist and clinican at New York University, University of Southern California, University of California Los Angeles, Montclair State University, Brooklyn College, and Cal Tech University. He resides in Maplewood, NJ with his wife, Deborah, son Luca, and daughter Tahlia. He is sponsored by Antoine Courtois and the Buffet Group.
Senior Session Faculty: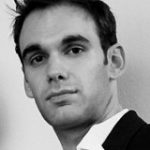 Praised by the New York Times for his "excellent" and "evocative" playing, violinist Nicholas DiEugenio leads a versatile life as chamber musician, leader, and soloist in music ranging from Biber to Carter and beyond. A core member of the Sebastians, a period group hailed as "topnotch" by the New Yorker and "everywhere sharp-edged and engaging" by the New York Times, Nicholas also performs and records with pianist Mimi Solomon. Their current duo project, entitled "Unraveling Beethoven," comprises a full cycle of the Beethoven violin sonatas along with response works from composers Tonia Ko, Robert Honstein, Jesse Jones, Allen Anderson, and D.K. Garner.
Nicholas has performed with mentors and colleagues such as Ani Kavafian, Laurie Smukler, Joel Krosnick, Peter Salaff, Joseph Lin, and Robert Mealy, and in venues ranging from Carnegie's Weill Recital Hall and New York's Trinity Wall Street to the Brooke Army Medical Center in San Antonio, TX and Rose Live Music in Brooklyn. Along with conductor Jeffery Meyer, Nicholas commissioned and premiered Loren Loiacono's Concerto for Violin and Strings with the St. Petersburg Chamber Philharmonic in Glinka Hall, and has commissioned and premiered Nobody's, a solo violin work by composer Ted Hearne.
Nicholas has twice been a prize winner at the Fischoff Competition; his award-winning recording of the three Schumann violin sonatas with Chi-Chen Wu is available on the Musica Omnia label. Nicholas has also recorded for the innova, New Focus, and Naxos labels. Nicholas is director of the Luby Violin Symposium at UNC Chapel Hill, and co-artistic director of MYCO, a youth chamber music program in Chapel Hill, NC. Currently Assistant Professor of Violin at UNC Chapel Hill, Nicholas was previously violin professor at the Ithaca College School of Music. Nicholas teaches at the Kinhaven Music School during the summers, and holds BM and MM degrees from the Cleveland Institute of Music and an AD and DMA from the Yale School of Music.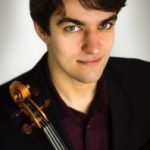 Timothy Kantor is the second violinist of the Afiara Quartet in Toronto. The former concertmaster of the Evansville Philharmonic in Evansville, Indiana, Mr. Kantor is a founding member of the Larchmere String Quartet. He has been featured on American Public Media's "Performance Today" and has performed as a member of the Kuttner String Quartet in residence at Indiana University and numerous residencies at the Banff Centre. He shared the stage with many of today's leading musicians, including Joshua Bell, Jaime Laredo, Sharon Robinson, Atar Arad, Alex Kerr and the Pacifica Quartet. Mr. Kantor is devoted to the performance of new works and has performed with numerous new music ensembles as both a soloist and chamber musician. Mr. Kantor has studied at Bowdoin College, the Cleveland Institute of Music and Indiana University's Jacobs School of Music, and his mentors include Mark Kaplan, Jaime Laredo, Paul Kantor, and Stephen Kecskemethy. Mr. Kantor is a dedicated teacher and enjoys sharing music with students in all corners of the world, from Toronto to the Dominican Republic. In his free time he enjoys basketball and auto racing.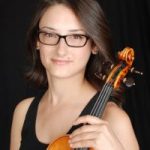 Violinist Michelle Abraham was appointed Associate Concertmaster of the Tucson Symphony Orchestra in 2016. She is the former concertmaster of the Ashland Symphony Orchestra in Ohio, and served as guest concertmaster of the Suburban Symphony Orchestra in Cleveland. In recital, Michelle collaborates with pianists Peter Takács (Oberlin Conservatory) and Shuai Wang (Cleveland Institute of Music), and University of Arizona Professor of Violin Timothy Kantor. She has appeared as guest artist on Faculty Chamber Music Series at Oberlin Conservatory, Dana School of Music at Youngstown State University, and Fred Fox School of Music at the University of Arizona, as well as the Arizona Friends of Chamber Music Summer Series and Saint Andrews Bach Society in Tucson. Deeply committed to music education, Michelle teaches Suzuki and Traditional violin students ages 3 and up in her home studio in Tucson, AZ, and is on the Senior Session Violin Faculty at the Kinhaven Music School in Weston, Vermont. She has taught at The Music Settlement and the Oberlin Community Music School in Ohio, and taught and coached chamber music for several summers at the New England Music Camp in Maine where she founded their Intensive String Quartet program. Michelle has led Teaching Workshops to music students at the University of Arizona, and has presented educational chamber music programs in the Cleveland Public Schools as well as in the Banff and Bow Valley Communities in Alberta, Canada. As a member of the Tucson Symphony Orchestra String Quartet, Michelle presents Music In Schools programs and quartet recitals across Southern Arizona. Michelle holds a Bachelor of Arts from Stony Brook University, a Master of Music from the Yale School of Music, and an Artist Diploma from the Cleveland Institute of Music, studying with Philip Setzer of the Emerson String Quartet, Pamela Frank, Ani Kavafian, and Paul Kantor. A Connecticut native, Michelle enjoys baking, watching basketball, and spending time with pets Seppe and Ella.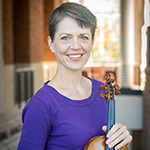 Violinist Marjorie Bagley made her Lincoln Center concerto debut in 1997 with the Little Orchestra Society after beginning her performing career at the age of nine in her home state of North Carolina with the Asheville, Winston-Salem, and North Carolina Symphonies. As first violinist and founding member of the Arcata String Quartet, Marjorie performed in the Weill Recital Hall at Carnegie, London's Wigmore Hall, and across Western Europe and the United States. Ms. Bagley can be heard on recordings for the VOX, New World and Summit labels, and a recording of music for violin and percussion on the Equilibrium label featuring a concerto by Lou Harrison. Currently Professor of Violin at the University of North Carolina Greensboro, Ms. Bagley has also taught at the Brevard Music Festival, the International Music Academy in Pilsen, the Perlman Music Program, the Kinhaven Music School, and the Manhattan School of Music Preparatory Program. She and her husband, physics professor Ian Beatty, have three small children who keep them laughing and running! .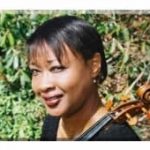 Aundrey Mitchell, viola, has performed throughout the United States, South America, and Europe as a recitalist, soloist, and chamber musician. She has appeared at such venues as Carnegie Hall, Alice Tully, Merkin Hall, and the Kimmel Center. She attended the American Conservatoire at Fontainebleau, France and the Taos School of Music festivals. She graduated from the Cleveland Institute of Music with both her BM and her MM in addition to post graduate studies at the Manhattan School of Music. In 1998, she was awarded her DMA from Rutgers University. Her primary teachers were Michael Tree, Karen Ritscher, and Lucian Joel. She has taught at Moravian College, Eastern Music Festival, Westminster Choir College, and the PA Academy of Music. She is an active chamber musician in the New York and Philadelphia areas.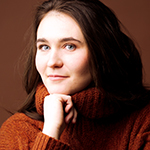 Rosemary Nelis has performed as chamber musician and soloist throughout the United States and Europe, sharing her ebullient, imaginative playing in work that spans the great standard repertoire, historical performance, and extensive collaboration with living composers. She is known for her arresting expressivity and warmth, for the richness and depth of her sound, and for her insightful vision as an artist, colleague, and teacher.
Nelis has spent her career as a champion of contemporary music, working with composers Missy Mazzoli, David Lang, Christine Southworth, Dan Visconti, Andy Akiho, Kenji Bunch, Don Byron, James MacMillan, Brett Dean, Yu-Hui Chang, Jörg Widmann, and Joan Tower. In January of 2022 Nelis became the newest member of the New York-based Cassatt String Quartet, with whom upcoming projects include recordings and major performances of works by Victoria Bond, Rebecca Clarke, Shirish Korde, Tania León, Sato Matsui, Dorothy Rudd Moore, Fanny Mendelssohn, and Florence Beatrice Price.
Nelis received both Bachelor of Music and Bachelor of Arts degrees from Bard College and Conservatory of Music, where she studied with Steven Tenenbom and majored in Chinese Language and Literature. Nelis was the proud recipient of a Kovner Fellowship during her Masters studies at The Juilliard School, where she worked with Roger Tapping and Misha Amory. She also studied at the University of Glasgow, Qing Dao University, and Yale School of Music, working with violists Duncan Ferguson and Ettore Causa. Nelis has spent summers performing chamber music at Yellow Barn, Bard Music Festival, and Kneisel Hall. She is an alumna of Bowdoin International Music Festival and Music@Menlo's Young Artist Program; and of Kinhaven Music School, whose faculty she joyfully joins in 2022.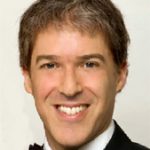 An alumnus of Kinhaven, Adam Grabois, cello, joins the faculty with great enthusiasm. He has a varied career as chamber musician, soloist, teacher and recording artist and is the founder of the record label Reflex Editions, about whose first recording the Philadelphia Inquirer wrote, "Sometimes, the way he plays with the sound of a single note has enough emotional sustenance in it to launch a half-dozen distinct feelings in quick succession." A second disc, DUOS: Martinu, Ravel, Kodaly, was released to critical acclaim in 2008. A resident of New York City, Adam Grabois is the cellist of the New York Chamber Soloists with whom he performs throughout the country. Recent appearances include the Metropoliltan Museum of Art and the Morgan Library in New York City, the National Gallery in Washington and the Getty Center in Los Angeles. He is the cellist of the Lile Piano Trio and also plays with the Finckel Cello Quartet. During the 2009-2010 season, he appears in five concerto performances around the country. Past collaborations have included performances with Menahem Pressler and Mikhail Baryshnikov. He has played many times in Vermont, including performances at the Central Vermont Chamber Music Festival, the Vermont Mozart Festival and at Kinhaven. Adam Grabois was educated at Swarthmore College. He studied with David Finckel and has taught as his assistant. His cello was made by Samuel Zygmuntowicz in Brooklyn in 1998 and his bows were made by Ole Kanestrøm in 2004 and 2008.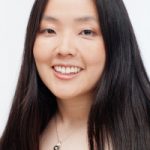 A native of Port Jefferson, NY, Tomoko Fujita is the founding cellist of the Bryant Park Quartet, Ensemble-in-Residence at the Stony Brook University Community Music Programs and recipient of a Chamber Music America Residency Partnership Program grant. Recent highlights with the quartet include the release of their debut CD titled BPQ; a tour to Abu Dhabi, UAE; an appearance at Arizona Music Fest; and performances of the Debussy String Quartet from memory and on stage with the dancers of the Lar Lubovitch Dance Company at The Kennedy Center in Washington, CD, Roosevelt University's Auditorium Theatre in Chicago, the Valley Performing Arts Center in Northridge, CA, and the Florence Gould Hall and The Joyce Theater in NYC. Tomoko has collaborated in chamber music performances with esteemed artists such as Itzhak Perlman, Jonathan Carney, Eugene Drucker, Donald Weilerstein, Larry Dutton, Kathy Murdock, Roger Tapping, Colin Carr, and Seth Knopp. Tomoko has also premiered and performed many contemporary works, as a soloist and in ensembles such as Argento Chamber Ensemble, Mimesis Ensemble, New Fromm Players, Stony Brook Contemporary Chamber Players and New Juilliard Ensemble. On baroque cello, she has performed with the Aulos Ensemble, and at the Boston Early Music Festival and the Naumburg Orchestral Concerts series. Tomoko graduated summa cum laude from Rice University with a double degree: a Bachelor's of Music in cello performance and a Bachelors of Arts in psychology. Having earned a Master's of Music at The Juilliard School, she received a Doctorate of Musical Arts from Stony Brook University. In addition to being the Head Chamber Coach of the Stony Brook University Pre-College Program and coaching at the New York Youth Symphony Chamber Music Program, she maintains a private studio in New York City and Long Island. Tomoko is on the faculty of Kinhaven Music School, and previously has been on the staff of the Zephyr International Chamber Music Course and Festival in Courmayeur, Italy, and The Perlman Music Program.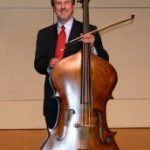 Troy Rinker's musical journey began in the public schools of Jacksonville, Arkansas at 10 years old. At age 15 he was playing professionally with the Arkansas Symphony Orchestra, their youngest full member to be appointed to a position. Mr. Rinker's musical education continued at Indiana University, the University of Central Arkansas, and The Juilliard School, where he was fortunate to study from great bass luminaries Lawrence Hurst, James Hatch, and Homer Mensch. An enthusiast of modern music, Mr. Rinker has been a participant in many world premier performances and recordings by composers such as John Corigliano, Sebastian Currier, Charles Wuorinen, David Brynjar Franzson, Frances White, Roscoe Mitchell, Richard Toensing, Peteris Vasks, Mark O'Connor, Brian Ferneyhough, and Peter Kotik, to name a few. As a soloist, chamber musician, and orchestra member Mr. Rinker regularly appears on all of New York's concert stages, including Avery Fisher, Alice Tully, the 92nd Street Y, BAM, and Carnegie Hall. A member of several ensembles, Mr. Rinker performs regularly with the West Side Chamber Orchestra, New York City Chamber Orchestra, New York Symphonic Ensemble, Oratorio Society of New York Orchestra, Argento Chamber Ensemble, Metamorphosen Chamber Orchestra, SONOS Chamber Orchestra, EOS Chamber Orchestra, SEM Ensemble, New York Pops, American Composer's Orchestra, Brooklyn Philharmonic, and the Stamford Symphony. In addition to Mr. Rinker's busy performance schedule, he teaches double bass at The Third Street Music Settlement, the oldest public music program in the United States, and at the Noel Pointer Foundation. His summer festival credits include OK Mozart, Tanglewood, Spoleto, the Naumburg Bandshell concerts, the Kilkenny Arts Festival, and Caramoor. Mr. Rinker can be heard on labels Sony Classical, Telarc, Naxos, and North/South, in addition to several studio recordings for television and film. His instrument is a fine example of the modern bass maker Chris Threlkeld-Wiegand, of Iowa.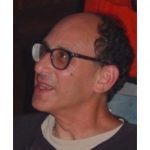 Peter Schultz, flute, is on the faculty of Phillips Exeter Academy, where he teaches music theory, coaches chamber music and conducts the Chamber Orchestra and Wind Ensemble. He completed his doctorate in flute performance at the Manhattan School of Music in 2002 as a student of Michael Parloff. He has been a winner of the New York Flute Club's Young Artist Competition and the National Flute Association's Professional Performer's competition. After completing his Master's degree at SUNY Stony Brook with Samuel Baron, Peter joined the faculty of the Manhattan School of Music's pre-college division. He continued his study of the flute for many years with Eleanor Lawrence and as a regular participant in the seminars of Marcel Moyse. An active freelancer for many years, Peter has performed with the Bergen Philharmonic, Adelphi Chamber Orchestra, Bethlehem Bach Festival, and the New Hampshire Symphony. Peter teaches and performs at Kinhaven's Adult Chamber Music Workshop, and both the Junior and Senior sessions.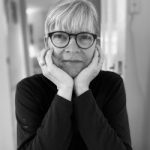 Mary Watt, oboe, received her bachelor and master's degrees from The Juilliard School, where she was the winner of the Walter Naumberg Orchestral Prize. She studied with Ronald Roseman at Juilliard, Richard Killmer at the Aspen Music Festival and with John Mack prior to coming to Juilliard. After teaching at Virginia Tech University, she returned to New York, where she was active as a performer with orchestras, chamber music groups and on Broadway. As Principal Oboe with the Bethlehem Bach Choir, she has performed at Kennedy Center and Carnegie Hall and recorded several CDs. Since moving to New England, she has continued to teach and perform, playing regularly with the New England Bach Festival and New Hampshire, Vermont and Springfield Symphonies. She teaches oboe and coaches chamber music at Phillips Exeter Academy. In March of 2015, Mary gave a masterclass at the Eastman School of Music.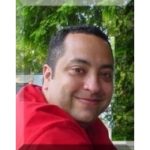 David Sapadin, clarinet, is an active freelance musician in the New York City area. He has appeared with such groups as the Metropolitan Opera, American Ballet Theater, New York City Opera, American Symphony and several regional orchestras around the tri-state area. Mr. Sapadin can be heard on commercially available recordings of the Metropolitan Opera (London) and Rufus Wainwright (Dream works). He is on the faculty of Wilkes University and Hunter College. His principal teachers were Mitchell Lurie, Yehuda Gilad, David Krakauer and Ricardo Morales.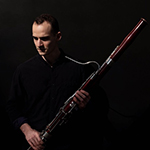 Isaac Schultz is the associate principal bassoonist of the Houston Symphony. Isaac earned his Bachelor's and Master's degrees at Rice University, where he studied with Benjamin Kamins. While at Rice, Isaac was a fellow at the Music Academy of the West and the Aspen Music School. As a chamber musician, Isaac has performed with Jon Kimura Parker, Jorja Fleezanis, and the Pacifica Quartet. Isaac was a prizewinner at the Fischoff competition and a finalist at the Coleman competition. A seven-time Kinhaven alumnus, Isaac is overjoyed to return as a member of the faculty. Away from music, Isaac enjoys rock climbing and other outdoor activities.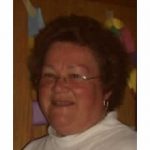 Carolyn Wahl, french horn, graduated from Baldwin Wallace Conservatory and studied with Dale Clevenger, Martin Morris and Lowell Shaw. She was a member of the Chicago Civic Orchestra. She is currently a member of the Florida Orchestra and is on the faculty of St. Petersburg College, Pinellas County School for the Arts, and coaches brass quintets.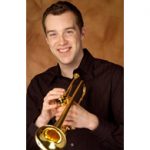 Praised as one of the "standouts" among the many rising stars in Carnegie Hall's critically acclaimed Ensemble ACJW, trumpeter Paul Murphy is passionate about drawing audiences deeply into the art of music. His work as a soloist, chamber musician, and orchestral player has taken him to hundreds of cities and 18 countries throughout Asia, Europe, and the Americas. A co-founder of Decoda, he has also performed with the Orpheus Chamber Orchestra, the International Contemporary Ensemble, the Orchestra of St. Luke's, the American Symphony Orchestra, the New York Pops, and frequently tours with the Paragon Ragtime Orchestra. As a recording artist his work can be heard on major film and television soundtracks, including HBO's Grammy-winning Boardwalk Empire. Committed to expanding the role of what it means to be a 21st century musician, Paul's work often takes him beyond the concert hall and into the broader community. He is proud to serve on the teaching artist faculty of the New York Philharmonic, and has helped to design projects and programming for Carnegie Hall's Musical Connections program which sends artists into community centers, hospitals, and correctional facilities. Paul is a graduate of the Yale School of Music and St. Olaf College.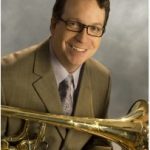 Gabriel Rice is bass trombonist of the Rhode Island Philharmonic and Vermont Symphony Orchestras and the Rodney Marsalis Philadelphia Big Brass. His diverse performing career has included the Boston Symphony, Boston Ballet Orchestra, and most of the professional orchestras in New England; the Louisiana Philharmonic, Alabama Symphony, Naples (FL) Philharmonic, and Spokane (WA) Symphony; and on tours with the Boston Pops, Burning River Brass, Linda Ronstadt, and noted contemporary music ensemble Alarm Will Sound. Mr. Rice serves on the faculties of the Boston University College of Fine Arts, Wellesley College, and the Kinhaven Music School, and has served on the faculties of the Longy School of Music, the University of Rhode Island, and Brown University, as well as the summer festival faculties of the Boston University Tanglewood Institute, the Vermont Youth Orchestra Association, and Boston Youth Symphonies. As a recitalist, he is especially interested in new music for bass trombone and has been involved in commissions from composers John Stevens, Raymond Premru, Norman Bolter, Jeremy Howard Beck, James Stephenson, Gregory Fritze, and others. Mr. Rice has performed on recordings with the Boston, Albany and Vermont Symphonies, the Boston Modern Orchestra Project, Boston Symphony Principal Trombonist Ronald Barron, Norman Bolter's Frequency Band, the Omar Thomas Large Ensemble, Mehmet Ali Sanlikol's Whatsnext?, the Indigo Invention Group, and the Thompson Brass Project led by renowned trumpeter James Thompson. Educated at the Oberlin and New England Conservatories, his teachers have included Raymond Premru, Norman Bolter, Matthew Guilford, and Per Brevig.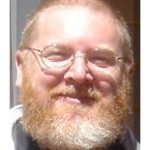 John Bannon, percussion, is Principal Timpanist with The Florida Orchestra, and conducts orchestra, band, and teaches conducting at St. Petersburg College. He was formerly Principal Timpanist with the Anchorage Symphony, the Oklahoma Symphony, the Orquesta Sinfonica de Mineria in Mexico City, the Colorado Music Festival in Boulder, and the Honolulu Symphony. He earned degrees in Percussion Performance from the University of South Florida (BA) and the University of Michigan (MM), and in Instrumental Conducting (DMA) from the University of Miami. Dr. Bannon has taught for thirty years as an adjunct to his performing career, and counts among his former students numerous professional musicians.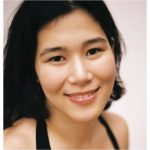 Mimi Solomon, piano, has been heard as recitalist, chamber musician, and orchestral soloist in United States as well as in China, Japan and Europe. As a soloist and recitalist, she has performed in major venues in New York, Boston, Chicago, New Haven, and Amsterdam and has been featured on radio and television broadcasts including the prestigious McGraw-Hill Young Artist's Showcase. Festival appearances have included invitations to music festivals on both sides of the Atlantic such as Santander, IMS Prussia Cove, Ravinia, Taos, Norfolk, Yellow Barn, and Aspen. Recent highlights include a recital tour in China, a solo appearance with the Shanghai Symphony and chamber music concerts in France, Italy, Denmark, and the United States. Winner of the Chopin Prize in the 2000 Gina Bachauer Piano Competition at the Juilliard School, Ms. Solomon also took top prizes in the Yale Friends of Music, the Chiang Wen Yeh International Chinese Music, and the Kosciuzsko Foundation Chopin competitions. She received Yale's Selden Junior and Bach Society prizes. Ms. Solomon graduated cum laude from Yale University and went on to receive a Masters of Music from Juilliard. Her main teachers were Peter Frankl and Robert McDonald. She subsequently spent a year studying in Europe on a Beebe Grant. She resides in Paris with support from the Woolley Scholarship from the Fondation des Etats-Unis.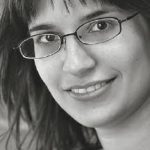 Hannah Shields has performed widely throughout the US both as a soloist and a chamber musician. She has appeared as a soloist in the Bach concerto for four keyboards at Carnegie Hall under the baton of Itzhak Perlman, and she has played chamber music in concert series across the country and abroad. Notable appearances include Alice Tully Hall, Carnegie's Weill Hall and Zankel Hall, the Kumho Center in Korea, the Seattle Opera House, Boston's Jordan Hall, the Metropolitan Museum, and the Royal Academy of music in London. She holds a Bachelor's degree from the Cleveland Institute of Music, where she was a student of Daniel Shapiro, and a Master's degree from Yale School of Music, where she studied with Claude Frank. She completed her piano studies at the New England Conservatory of Music, with Vivian Hornik Weilerstein. Ms. Shields is a prizewinner of the Kosciuszko Chopin Competition, Fite Young Artist Competition, and Young Keyboard Artists International Competition, and has attended numerous music festivals, including the Yellow Barn Music Festival, the Banff Chamber Music Festival, Perlman Music Program, and the Taos School of Music. She has been a faculty member at the Kinhaven and Summertrios summer programs. An advocate of contemporary music, Ms Shields has released several recordings for Parma Recordings and Navona Records, including premier recordings of works by John Bilotta, Paul Epstein, Quinn Dizon, Howard Quilling and Alan Beeler. She is the co-founder and organizer of two chamber music series, "Musique a la Mode" in New York and "Neighborhood Concerts" in Boston, both of which feature innovative programming for mixed ensembles. Ms. Shields has performed in chamber music groups with Itzhak Perlman, Pinchas Zukerman, Barbara Stein Mallow, Andre Emelianoff, and Kyung-Wha Kim, and has played sonata recitals with Kyu-Young Kim, Beth Guterman Cho, Yura Lee, Christine Lamprea, Kristin Lee, and Robin Scott. She currently has a piano studio in the Boston area, where she teaches students ranging in age from 4 to 65. In her free time, she enjoys photography, silversmithing, and cooking South Indian food.
Nicholas Diaz joined the Kinhaven faculty as choral director in 2016.  A passionate and dedicated music educator, Mr. Diaz has taught choir, music theory, and music production in public high schools since 2004, and is currently the choir director at Columbia High School in Maplewood, New Jersey.  Mr. Diaz has been a vocal judge, clinician, and guest conductor for various high school and middle school choral festivals in Connecticut, New York, and New Jersey. In 2017, Mr. Diaz served as interim director of the University of Connecticut Men's Glee Club.  Mr. Diaz earned his Bachelor's Degree in Choral Music Education from the University of Michigan, and his Master's Degree in Orchestral Conducting from the Cleveland Institute of Music.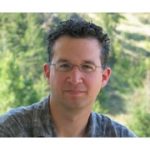 Nicolas Scherzinger, composer in residence, is the chair of the Composition and Theory Department at the Setnor School of Music at Syracuse University where he teaches composition, music theory, improvisation, and digital music. In addition to his work as a professional composer and educator, he is active as a performer of improvisatory works for saxophone and interactive computer. Scherzinger received a Master of Music and Doctor of Musical Arts in Composition from the Eastman School of Music and has studied composition with Roger Briggs, David Liptak, Augusta Read Thomas, Christopher Rouse, Allan Schindler, and Joseph Schwantner. He has received awards and commissions from ASCAP, SOCAN, the Barlow Endowment, the Jerome Foundation, the Canada Council, and the Eastman School of Music, and his music has been performed throughout the United States and Canada, as well as in Taiwan, China, and Europe. Recently, his works have been premiered or performed at such venues as the International Viola Conference, the World Saxophone Congress (2000, 2003), the North American Saxophone Alliance Conference (2004, 2006), the International Double Reed Conference, the Aspen Music Festival, and at Weill Recital Hall at Carnegie Hall. Many distinguished artists have performed his works, including John Graham, Bradley Lubman, David Gilbert, Christopher Marks, Randall Hall, Julia Nolan, the Cassatt String Quartet, and the Meridian Phase II ensemble. Scherzinger has had works broadcast on WCNY, WBFO and CBC RadioTwo, and recorded on Raven Compact Disks and Innova Recordings. Scherzinger is a member of ASCAP, the American Music Center, and the Society of Composers Inc. and his works are published by ScherziMusic Press. Scherzinger currently lives in Syracuse, New York and New York City with his wife, pianist Adrienne Kim.
Junior Session
Junior Session Director: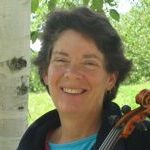 Martha Knieriem, Director, Viola/Violin, has a BM in viola performance from the University of North Carolina and an MM from Ithaca College. She also studied at the Hartt School of Music and the Eastman School of Music. Her principal teachers include Heidi Castleman and Scott Nickrenz. She teaches at the Smith College Campus School and the Community Music School of Springfield, where she directs the Young People's String Program and String City Orchestra. She has been a member of the Hartford Symphony Orchestra since 1981.
Junior Session Faculty: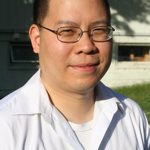 Hubert Chen, Violin, a native New Yorker, received his BA from SUNY Geneseo after 8 years at Juilliard Pre-College. His primary teachers have been Margaret Pardee, Laura Balkin and Eric Lewis, and has been coached in chamber music by the Manhattan String Quartet, Tremont String Quartet, Edward Melkus, and Mark Steinberg. He completed his Suzuki teacher training at The School for Strings and Kodaly Methodology certification at NYU. Hubert is on faculty at the Diller-Quaile School of Music for violin, musicianship/music theory, and chamber music; and at St. Luke's School. He serves as the concertmaster of the New York Repertory Orchestra, and is a board member and musician with Anti-Social Music, a new chamber music ensemble, which recently completed a tour of Ukraine with a grant from the Trust for Mutual Understanding.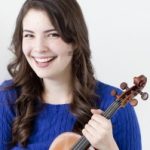 A "versatile violinist" (LA Times) – Los Angeles-based violinist Rachel Iba has established a diverse career as a musician, composer, conductor and educator, working within a broad range of musical traditions spanning the classical, contemporary, jazz, folk and cross-cultural repertoire. Rachel can be heard on numerous film scores and studio recordings, has been featured on NPR with world-folk band Primero Sueño, and performs with a wide range of ensembles in Southern California including Wild Up, Synchromy New Music Collective, Vitamin String Quartet, and is the concertmaster of the award-winning Bridge to Everywhere ensemble. She is also an accomplished baroque violinist, and has played with Jeannette Sorrell and members of Apollo's Fire. As an educator, Rachel is the Artistic Director of the Santa Clarita Valley Youth Orchestra. She has lectured extensively in music history and has appeared as an instructor and guest lecturer with organizations including California Institute of the Arts, Mount St. Mary's University, Ventura College, Longy School of Music, and is on the faculty of the Walden School, and Kinhaven Music School. She is also a regular pre-concert lecturer for the LA Philharmonic and her lectures can be heard on the Upbeat Live podcast. She holds degrees from California Institute of the Arts and Oberlin Conservatory, where she was awarded the Marilyn McDonald Scholarship and the Louis and Annette Kaufman violin prize.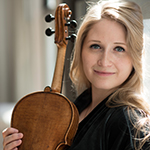 Called "intense, precise, and full of personality" after appearing as concerto soloist with The Juilliard Orchestra at Alice Tully Hall (OperaClick), Caeli Smith is an award-winning chamber musician, educator, and facilitator. She has performed across the United States, Europe, and Asia with the Orpheus Chamber Orchestra, The Knights, Sejong Soloists, Jordi Savall, and the Verbier Chamber Orchestra. Caeli is an alum of Carnegie Hall's Ensemble Connect, the post-graduate leadership program of Carnegie Hall and The Juilliard School. A curious and enthusiastic teacher, Caeli is on the faculty of the University of North Carolina School for the Arts, the Heifetz International Music Institute, the Kinhaven Music School, and Hofstra University. She is a Teaching Assistant and Technique Instructor for the ACHT Viola Studio at The Juilliard School. Caeli holds two degrees from The Juilliard School: a bachelor's degree in violin performance and a master's degree in viola performance. She also holds a master's in Arts and Learning from the Harvard Graduate School of Education.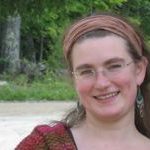 Amber McPherson, Violin, completed her undergraduate studies at North Carolina School of the Arts and later earned a degree in early music performance practice at the Hochschule für Musik und Theater in Leipzig, Germany where she has lived since 1999. There she is active as a freelance Baroque violinist performing and recording primarily in Germany and the Czech Republic with ensembles such as the Dresdner Instrumental Concert, Telemannisches Collegium Michaelstein, Chemnitzer Barock Orchester, and Hofmusici.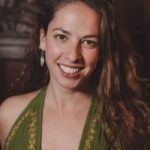 Multi-instrumentalist Adaiha MacAdam-Somer is highly sought after as a teacher, chamber and orchestral musician across the United States and Europe. She splits her time and passion equally between cello, baroque cello, and all branches of the viola da gamba family. From her home base in Portland, Adaiha performs with a variety of ensembles including Amadeus Chamber Orchestra, Portland Baroque Orchestra, Seattle Baroque Orchestra, Voices of Music, Philharmonia Baroque Orchestra, and Voice of the Viol, which she is Artistic Director of. She will be making her chamber music debut with 45th Parallel in the 2021-2022 Season. As an educator she is Adjunct Professor of cello at Linfield University, maintains a studio of private students, coaches the Bridgetown Baroque Ensemble, Trillium Baroque Orchestra, and substitute teaches for youth orchestras and chamber ensembles across the Pacific Northwest. Adaiha is regularly sought after as a guest instructor of workshops nationwide. Miss MacAdam-Somer holds a Masters in Chamber Music and a Professional Studies Diploma in cello performance from the San Francisco Conservatory of Music. While in attendance she had the opportunity to work and perform with such esteemed artists as Kim Kashkashian, Robert Mann, Menahem Pressler, Ian Swenson and Joseph Swensen. While completing her undergraduate degree in cello performance at the University of Wisconsin-Madison, Adaiha taught for the Wisconsin Youth Symphony Orchestra and was tenured into Madison Symphony Orchestra as their assistant principal cellist. Her primary teachers include Jean-Michel Fonteneau, Elisabeth Reed, Uri Vardi, and Laszlo Varga. In the summer you can find her performing with various festivals and teaching chamber music and cello at Kinhaven Music School. Adaiha is forever grateful to Indre Viskontas and Adam Bristol for facilitating the acquisition of her bass viol, made by master luthier Francis Beaulieu.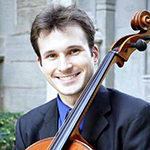 A passionate music educator and performer with a versatile background in solo, chamber, and orchestral music, Dr. Jordan Enzinger currently serves as cello professor at Seton Hall University, and maintains his prestigious private cello studio in East Brunswick, New Jersey (masteringthecello.com). He has served as guest lecturer for collegiate music classes at Rutgers, as cello faculty at the Princeton String Academy and Rutgers Extension Division, and as chamber music instructor at the American String Teachers Association (ASTA) Chamber Music Institute of New Jersey and the Rutgers Young Artist Program. Dr. Enzinger's students frequently win competitions to perform in major venues in New York City such as Carnegie Hall, Merkin Hall, and Lincoln Center, and have received numerous collegiate music scholarships. Dr. Enzinger is a Section Cellist with the American Symphony Orchestra, and regularly performs with some of the finest ensembles including the Orchestra of St. Luke's, New Jersey Symphony Orchestra, and American Ballet Theatre, among others. He has a rich experience with summer music festivals such as the Aspen Music Festival and School, Caramoor, the National Repertory Orchestra, and the Bard Music Festival. Dr. Enzinger received his Bachelor's, Master's, and Performance Diploma from the Indiana University Jacobs School of Music, and his Doctorate from Rutgers. His principal cello instructors were Janos Starker, Peter Stumpf, Eric Kim, Helga Winold, and Jonathan Spitz. Dr. Enzinger is a certified cello instructor with the Suzuki Association of the Americas.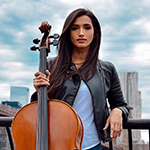 Marza Merophi Wilks is a Peruvian-born cellist, performing/recording artist, and educator living in Los Angeles, California.
Marza is passionate about performing and collaborating in non-traditional settings and venues. Performing all over the world, Wilks has had the pleasure of collaborating with Take3Trio, Dallas String Quartet, Leah James, Stephen Kramer Glickman, as well as Doja Cat at the 2021 MTV Video Music Awards and Gryffin at Coachella 2019. Wilks collaborates regularly with producer Johan Lenox to add cello to albums by Yung Pinch, 070 Shake, Landon Von Cube, YAS, and Zoya to name a few.
Featured as SCALA Radio's "Young Artist of the Week," Marza has been a soloist with many orchestras including Symphony New Hampshire, the Genesee Symphony, the Cayuga Chamber Orchestra, World Civic Orchestra, and the Orchestra of the Southern Fingerlakes to name a few. An alum of the Sphinx Competition, she has toured with the Sphinx Virtuosi, performing in such venues as Carnegie Hall and the Kennedy Center. Marza has performed with the Orpheus Chamber Orchestra, Orchestra of St. Luke's, Boston Philharmonic Orchestra, and Kaleidoscope Orchestra.
Passionate about diversity in classical music, Marza has worked closely with the Sphinx Organization through collaborations with the Orchestra of St. Luke's, Orpheus Chamber Orchestra, and National Orchestral Institute and Festival. These partnerships focused on featuring Black and Latino musicians, programming Black and Latino composers as well as providing scholarships and apprenticeship programs to young students.
Marza is thrilled to be teaching at Kinhaven Music School as an alumni herself. She has also been on staff at Funsincopa in Panama with Sound Impact, the Pacific Music Institute as a featured artist, and the National Orchestral Institute and Festival as the Inaugural Sphinx Orchestral Futurist Fellow. In addition to her performance career, Wilks is a sought after lecturer who coaches upper level company management in metacognitive problem solving through classical music.
During the year, Marza is a recording artist, maintains a private studio, and is a cello advisor at the Renaissance Arts Academy in Los Angeles, a school which brings together a cross-section of the city's diverse ethnic, economic, and cultural populations in an ensemble-based environment. Marza holds a Masters Degree from The Juilliard School as well as a Graduate Diploma and Masters Degree from The New England Conservatory of Music. Her primary teachers included Natasha Brofsky, Paul Katz, and John Haines-Eitzen.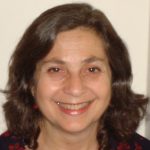 Diane Taublieb is on the faculty of Lucy Moses School, Special Music School, Turtle Bay Music School, and Hunter College and Kinhaven Music School—summer, junior session—in addition to maintaining an active private flute studio. She has played with The Queens Symphony, Solisti New York, New Jersey Symphony and the Village Light Opera Group. Diane was a winner in the concerto competition at SUNY Albany and was the recipient of a fellowship while a doctoral candidate at The Graduate Center of the City University of New York. She is the coordinator of the Adult Chamber Music Program at Lucy Moses and, in addition, she teaches music theory and history in their adult division. As a flutist, she has performed with orchestras and in chamber groups throughout the United States. Diane's repertoire covers music from the baroque up through contemporary works. Her primary teachers are Samuel Baron, Julius Baker, Thomas Nyfenger, Keith Underwood, and Trudy Kane.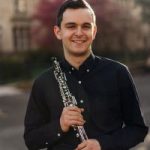 Born into a family of classical musicians, Noah Kay began playing the oboe at age fifteen. After three fast-track years of private instruction, he enrolled at the Eastman School of Music in 2012, completing his Bachelor of Music degree there in 2016, having studied under Richard Killmer. He went on to receive his Master's from Yale in 2019, having studied with Stephen Taylor. In 2017, after his first year at the Yale School of Music, Noah joined the Colorado Springs Philharmonic as principal oboe, taking a leave of absence from Yale to undergo a trial period with the orchestra. Noah returned to Colorado Springs in fall 2019, resuming his work with the Philharmonic and is continuing to build his private teaching studio. He has toured and performed with the Orpheus Chamber Orchestra in Germany, the Czech Republic, Poland, Sarasota, Washington D.C., and most recently at Carnegie Hall in New York, as well as recorded an album of Mendelssohn's piano concerti on the Deutsche Grammophon label with soloist Jan Lisiecki. Noah recently appeared as a fellow of the National Repertory Orchestra in Breckenridge, Colorado, and in past summers, he has participated in the Manchester Music Festival, Norfolk Chamber Music Festival, Sarasota Music Festival, and Cape May Music Festival.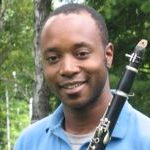 Shawn Coleman is a graduate of the Juilliard School and the University of Colorado Graduate School. Shawn is a Kinhaven Senior Session Alumni and has been on the Junior Session staff since 1996. Shawn served on the faculty of Music Advancement Program of the Juilliard School and was the Principal Clarinetist of the Wyoming Symphony. He left the symphony to join the Legislative Staff of U.S. Rep Jared Polis in Washington D.C. Currently he is the president of the Denver based lobbying firm 36 Solutions. He is also a member of the Board of Directors of the Colorado Youth Symphony.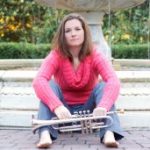 Nicole (Nikki) Daley, trumpet, is a trumpet player in the U.S. Army Bands. She received her bachelor's degrees in Music Performance and Music Education from the University of South Florida where she studied with Dr. Jay Coble. Nikki then went on study with John Rommel at Indiana University where she received her Master's in Music. While in the Army, Nikki has performed throughout the United States and Europe, including playing as a featured soloist multiple times in the Heidelberg Castle in Germany, rendering the honors of Taps at several D-Day Remembrance Ceremonies in France, and performing in an all-women Army brass quintet at the International Women's Brass Conference in Arizona. Nikki has also studied with Brian McWhorter, Tony Plog, and Tom Hooten, and considers them greatly influential on her playing.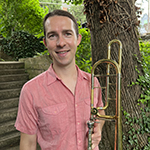 Nate Reit is an active teacher and dynamic performer in Vermont, New York City, and all over the country. He brings a focus to improving the fundamentals of great brass playing, as well as developing musicianship and listening skills. He received his BM in 2009 from the Eastman School of Music, where he studied with Mark Kellogg and Dr. John Marcellus. Nate has taught and coached young musicians of all ages at the Bloomingdale School of Music, Brooklyn Music School, New York's Harmony Program, the Vermont Youth Orchestra Association, and the University of Vermont. He is an alumnus of both Kinhaven Sr. and Jr. sessions and began as Head of Brass in 2013.
Over the past 15 years Nate has enjoyed a diverse performance schedule with symphony orchestras, brass quintets, creative jazz ensembles, musicals, and just about everything in between, performing with ensembles such as the Vermont Symphony Orchestra, Opera Company of Middlebury, and nationally touring rock band, Gang of Thieves. Nate now resides in New York City, continues to perform in Vermont, and recently recorded a full-length album of original music with his septet, Collage!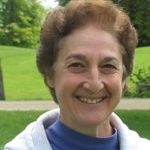 Sandy Dennis, Piano, received her BM and MMT degrees from Oberlin Conservatory, and her MM from The Juilliard School. Her teachers include Beveridge Webster, Arthur Dann, and Bonnee Hendricks Hoy. Sandy currently teaches at Mount Holyoke College in South Hadley, MA, and privately, and performs regularly throughout the New England area.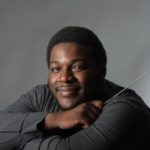 Kenneth Bean earned a BM in Trumpet Performance from Oberlin Conservatory and a MME from Jackson State University. He has performed with Mannheim Steamroller, Sphinx Symphony Orchestra, Soulful Symphony Orchestra, Black Pearl Chamber Orchestra and Pennsylvania Sinfo-nia Orchestra. He currently serves as Associate Director of the Primavera Fund, an initiative to fund music education for youth in Philadelphia. Kenny has held the position of Music Director/Conductor of the Junior String Philharmonic of the Lehigh Valley since 2011. He also serves as the Conductor for the Symphony in C Youth Orchestra and as Associate Conductor of the Philadelphia Youth Orchestra.