Kinhaven, located in Weston, Vermont, is a residential, summer music camp. With programs and workshops for both youth and adults, Kinhaven specializes in classical chamber music, orchestra, and piano education in a nurturing, noncompetitive, and collaborative environment. Kinhaven's culture reflects its strong belief in the benefits of shared learning, mutual support, friendship, community, and diversity.
Kinhaven was founded in 1952 by pioneering music educators David and Dorothy Dushkin. Jerry Bidlack served as executive director from 1981 to 2003, followed by Nancy Bidlack from 2004 through 2010. Since 2011, Kinhaven has been led by Co-executive Directors Deborah Buck and Tony Mazzocchi, who continue to honor Kinhaven's vision and traditions while strengthening the foundation for its growth and long-term sustainability.
Beginnings
Kinhaven is the legacy and life work of David Dushkin (1898–1986) and Dorothy Smith Dushkin (1903–1992). The Dushkins met in 1927 in Paris where they were both studying with the famous composition teacher Nadia Boulanger, whose other students included Aaron Copland and Virgil Thomson. The couple married in 1930, settling in Winnetka, Illinois, where they started The School of Musical Arts and Crafts, known today as The Music Institute of Chicago.
For the Dushkins, music and life were integral to one another. Ensemble playing, across age and ability levels, was an important feature of their approach to music education. The Dushkins' music education methods quickly took root in the community, and the school developed a national reputation. By 1938, visitors included Igor Stravinsky, who performed there three times; the Kentucky folk singer John Niles; the Boston dancer and choreographer Jan Veen, aka Hans Weiner; recorder player and instrument maker Carl Dolmetsch; singer Suzanne Bloch, whose portrait Picasso famously painted; Moholy-Nagy, the director of the New Bauhaus; and even Nadia Boulanger herself.
Founding
In 1952, the Dushkins opened Kinhaven Music School in Weston, Vermont, a summer music camp with 13 students. David, the director, emphasized chamber music, and Dorothy encouraged singing and began the tradition of closing the summer session with group singing, usually a Bach cantata. From the beginning, Kinhaven's central purpose has been the sharing of music through chamber music and singing.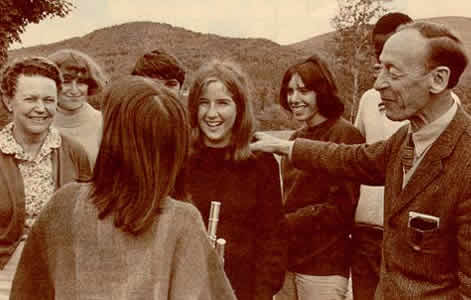 "Starting a music camp limited to summer session was an adventure for us with all sorts of unknowns and no assurance we could make a go of it. We remodeled our old barn into a few studios and living quarters for 13 children for the first summer of 1952, hoping they would prove the validity of our dream that children of similar musical interests, removed for seven weeks from the compromises and conflicts undermining their gifts, can actually live with music and greatly profit thereby. Using the barn and the main house we launched the camp, which my wife had the inspiration to call Kinhaven. From the second year onward the camp grew much beyond anything we had anticipated. We accumulated more land and buildings, a larger library and a more expert staff of professional musicians as well as general counselors. Our age level went up by several years and musical competence increased enormously. The outlines of today's Kinhaven emerged."

– David Dushkin, 1971
Growth
Kinhaven grew in the 1950s and 1960s. Its core program, called Senior Session today, was its only summer session, and it eventually served 90 students. Jerry Bidlack (1931–2016) arrived as conductor in 1967 and became Kinhaven's executive director in 1981. Kinhaven soon followed the senior session with a two-week adult chamber music session, which featured a mix of chamber music as well as recorder ensemble music. Nancy Bidlack (1947–2012), who had served on the faculty since 1970, was named director of admissions. In 1990, Nancy inaugurated a two-week camp for middle-school students.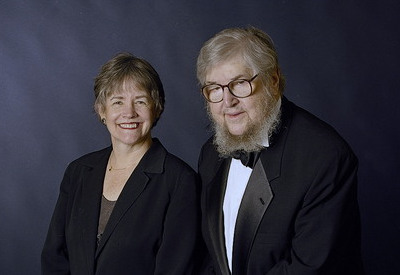 In the early 1990s, Mary Watt, a long-time Senior Session faculty member, established the Adult Chamber Music Workshop, while Leander Bien, also a long-time faculty member, founded the Piano Workshop. Both programs, designed for college-age and adult musicians, employed the theme of Kinhaven's core mission: to present musicians with an opportunity to focus on high-level music making in a supportive and nurturing environment.
Today
In 2004, Jerry Bidlack retired as Director of Senior Session, and Nancy Bidlack became the director of both Junior and Senior Sessions. In 2011, the Board of Trustees chose long-time faculty members Deborah Buck and Anthony Mazzocchi to serve as executive directors and lead Senior Session. Sandy Dennis and Marty Knieriem, faculty members since the inception of Junior Session in 1990, were chosen to become its directors. In 2015, the inaugural season of the Young Artist Seminar was held, led by long-time faculty member Adam Grabois.