Alberto and Naho Parrini, Directors
June 14 – 18, 2023
Summers in Vermont remain a cherished memory in the minds of the many professional and non-professional musicians who have attended Kinhaven Music School. Kinhaven's emphasis on non-competitive, supportive music-making has been at the very heart of its philosophy. This approach—the basis for our success with students of all ages—is the guiding spirit for the Adult Chamber Music workshop. The workshop is a wonderful way for Kinhaven Alums to re-experience the unique musical environment of Kinhaven, or for new musicians to experience it for the first time.
The Program
The workshop is open to string, wind, and piano players, 18 years or older, of all levels of experience. Existing groups are welcome, or you will be matched with a chamber group. The workshop will begin with supper on Wednesday and will end with a concert on Sunday morning, followed by lunch. Participation in this concert is optional.
Coaches and Repertoire
The coaches are all professional musicians who are experienced working with adults. Chamber groups and repertoire will be chosen in advance by the music faculty. Recordings submitted with the application will help us to create compatible and challenging groups. Participants will be assigned to at least two groups. Groups will meet daily and will be coached at every meeting.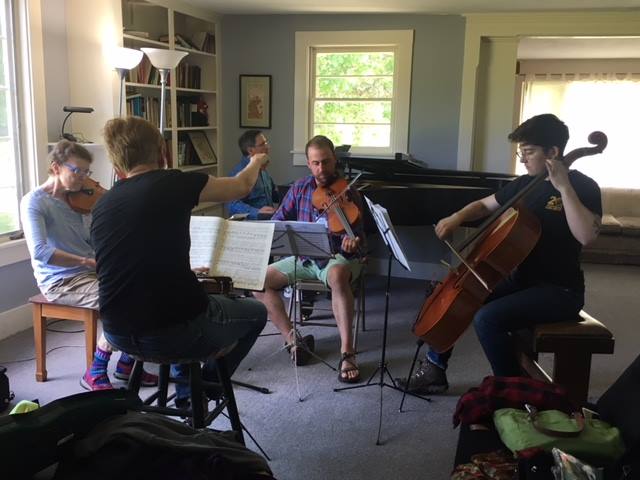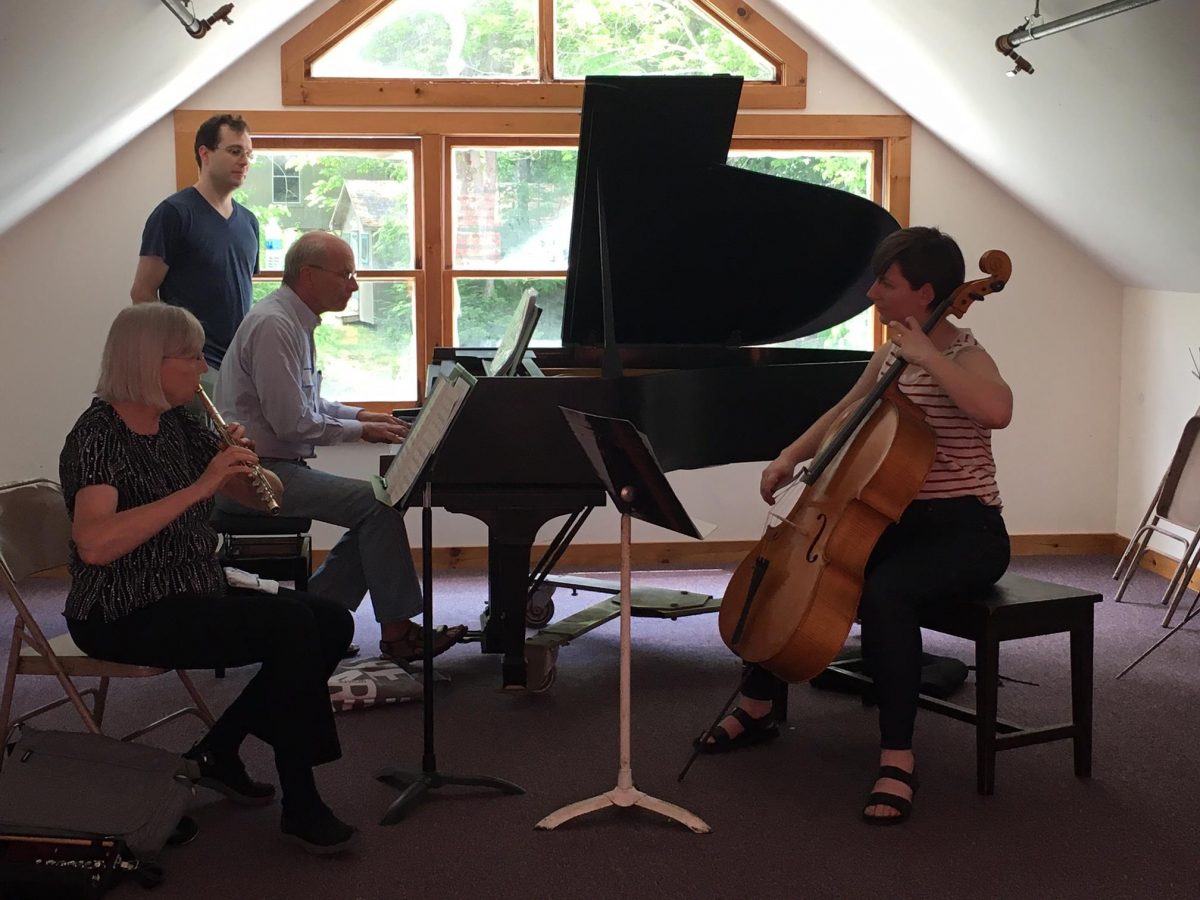 Faculty
Violin – Eva Gruesser, Andrea Schultz, April Johnson, Rohan Smith, & Naho Parrini
Viola – Kathleen Foster
Cello – Michael Finckel, Alberto Parrini, & Peter Seidenberg
Flute, Conductor – Peter Schultz
Piano – George Lopez
Oboe – Mary Watt & Nobuo Kitagawa
Housing and Food
Kinhaven has camp facilities consisting of communal cabins with bunk beds and shared bathrooms. There is electricity in all cabins. The Common Room in the Main House will be available day and night for reading, visiting, and relaxing in front of the fireplace.
Participants have the option of commuting from one of the many inns or motels in the area. Meals will be provided from Wednesday supper to Sunday lunch. The Kinhaven kitchen is famous for its delicious homemade fare—fresh, nutritious and non-institutional. Vegetarian meals will be available.
Recreation
Our 31-acre campus enjoys a beautiful swimming pond, volleyball court, soccer field, basketball court, and ping pong tables. There will be time for sight-reading, practicing, and enjoying Weston, Vermont and the surrounding area.
Nighttime activities can include orchestra readings, Dalcroze class, contra dancing, and madrigal singing.
Costs
On-campus participants: $900; includes all musical activities, room, and meals.
Commuters: $800; includes everything except room and breakfast.
Non-participating guests and family members: $300; includes room and meals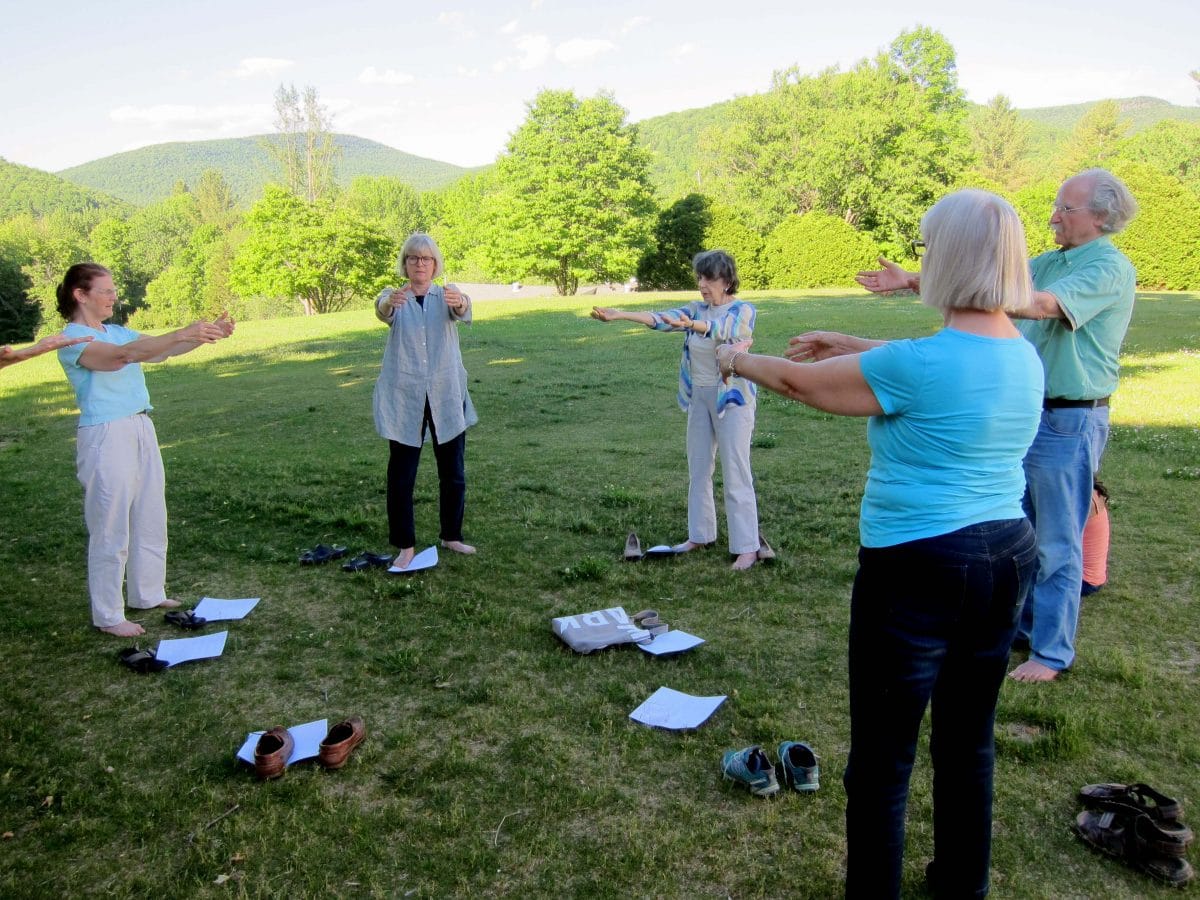 How to Apply
To submit an application, complete the form at the link below. Acceptance will be based on the need for a balanced instrumentation and the date the application is received.
Please include a recent recording of your playing with your application. A home recording or copy of a live performance is fine. The recording can be on a CD or DVD. Choose a solo, etude, or piece of chamber music that will give us an accurate idea of your abilities. If you send a chamber music performance, be sure that your own playing can be heard clearly. For a sonata, piano accompaniment is not necessary.
Please be sure to label the recording media and case with your name and the work performed.
Send the completed application and recording to:
Kinhaven Adult Chamber Music Workshop
Alberto & Naho Parrini, Directors
295 Bennett Avenue #4F
New York, NY 10040 
Deadline is March 1st or until all positions are filled.