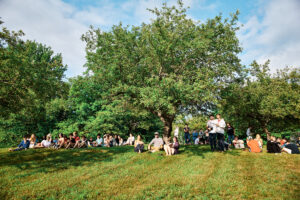 Summer study is an essential experience in musical development. In intensive, immersive environments, young musicians are surrounded by new experiences, teachers, and peers, which will hugely impact their futures.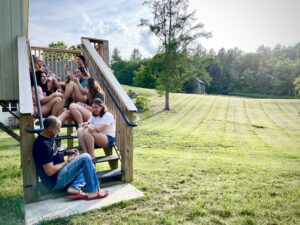 Kinhaven has partnered with Equity Arc to develop a pathway to summer study for gifted and motivated orchestral students from underrepresented backgrounds. This revolutionary initiative involves close collaboration and resource sharing among a diverse network of well-established youth and music-education focused organizations around the country. Together, we work to identify talented, motivated students early in their training and strive to remove many of the barriers to access that can discourage or derail the training of talented young musicians from underrepresented backgrounds before they are able to realize their full musical potential. To this end, Kinhaven has committed several scholarship awards for these students.
Kinhaven grants more than $200,000 a year in scholarships for students from all walks of life. Your gift will sponsor all or part of a student's transformative summer at Kinhaven.