Stepping out of the car and onto the Kinhaven campus for the first time in twenty years, I couldn't help but feel a mixture of excitement and nostalgia. I knew (from Instagram) that Kinhaven still looked the same, but would it still feel like the idyllic musical community that I remembered? Kinhaven has held a special- no, a magical- place in my heart ever since my time as an oboe student. Now, as a professional oboist and teacher, I can say without hesitation that my four summers at Kinhaven helped shape my life's path. Some of the happiest, most self-affirming times of my life were spent on campus- basking in the Vermont sun on the sitting hill, sharing meals with new friends that quickly felt like family, listening to a pianist friend play Chopin nocturnes in the hushed hall after dark, and singing madrigals arm in arm with friends before heading up the leafy path to our cozy cabins.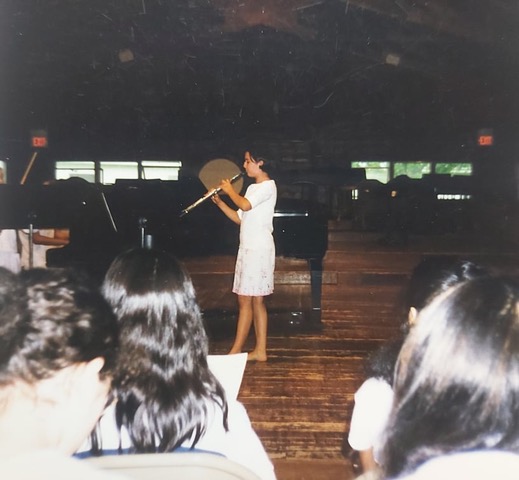 My nerves, upon returning, didn't last long. A welcoming committee of three smiling violinists came to greet concert goers as they pulled up in the parking area. We headed to the hall, and before long, a familiar madrigal had picked up amongst the students in the audience as we waited for the faculty concert to begin. Already I could tell the magic was still there. Over the next few days, I had the privilege of hearing not only an excellent, inspiring faculty concert, but also a student concert full of musical connection and expressive playing.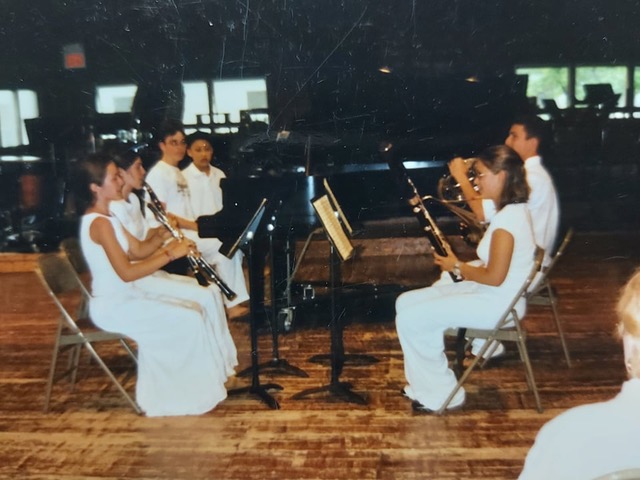 What struck me most as I experienced Kinhaven from the perspective of an oboe teacher was the nurturing, non-competitive atmosphere that was gently fostered by the faculty, many of whom have dedicated decades to Kinhaven. While conservatories and youth orchestras undoubtedly continued to hone my musical skills, there's no place quite like Kinhaven when it comes to valuing community– and that's exactly what makes the music-making more than just notes on a page.
-Camille Wells, Oboist, Associate Principal Auckland Philharmonia Orchestra (New Zealand)